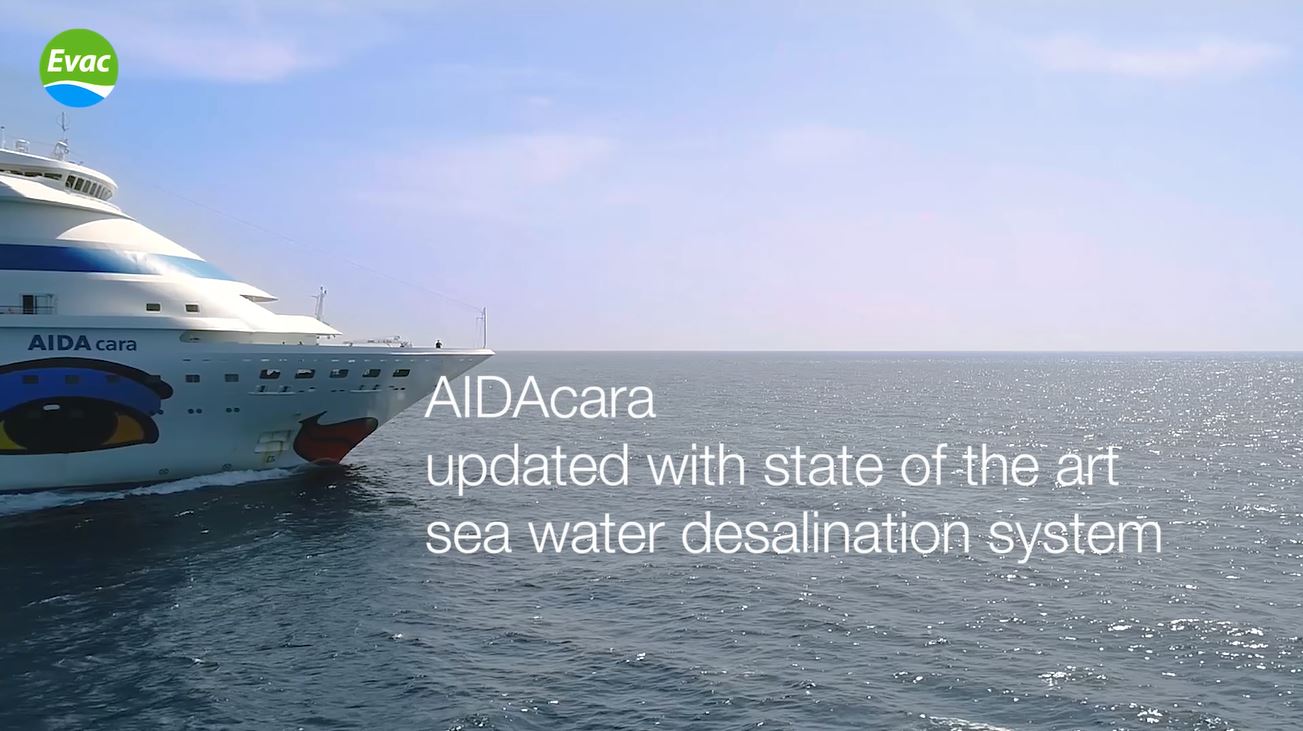 A new video introducing AIDAcara retrofit project launched
AIDA Cruises commissioned Evac to conduct the retrofit of a modern fresh water generation system on AIDAcara, the first cruise ship of the AIDA fleet, in summer 2017. Watch the video below and learn how the project was conducted by Evac.
Read also a project related news post published on November 7, 2017.