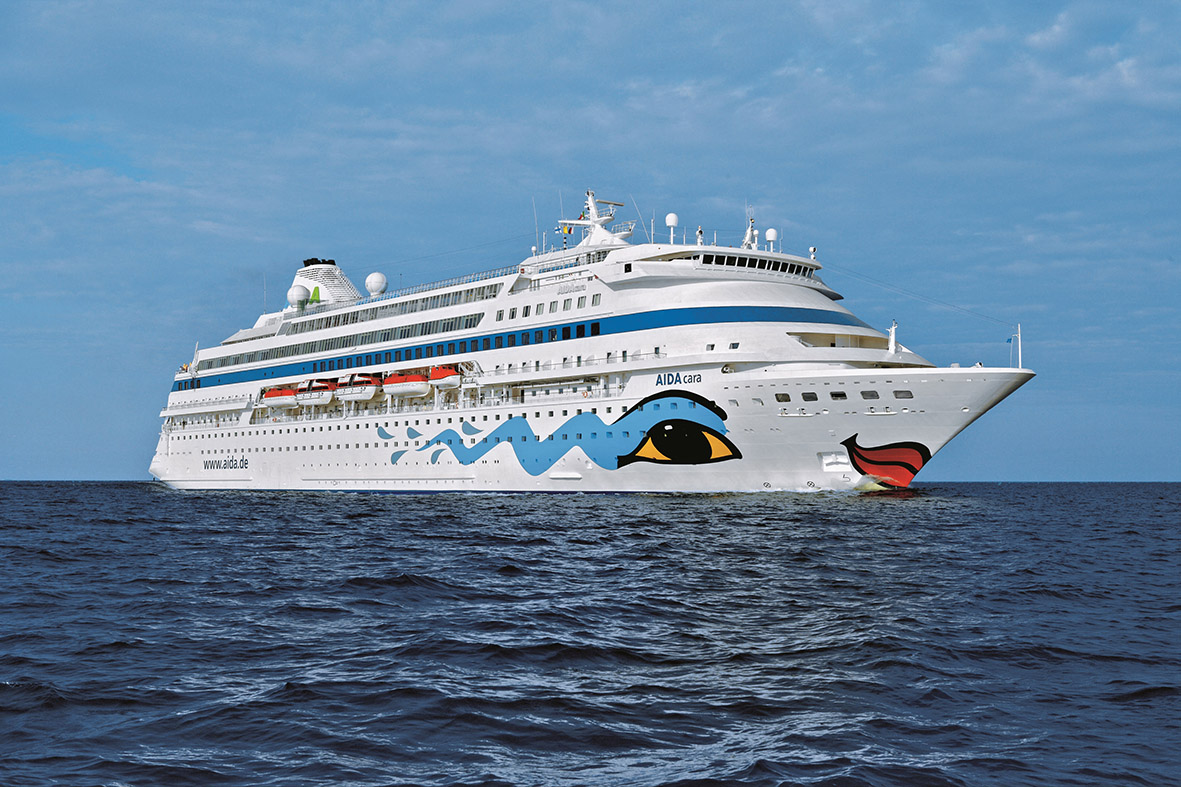 AIDAcara: More Efficiency with Modern Evac Systems
AIDAcara increased its freshwater production capacity by replacing its reverse osmosis freshwater generation system with a modern Evac system.
AIDA Cruises commissioned Evac to conduct the retrofit of a modern fresh water generation system on AIDAcara, the first cruise ship of the AIDA fleet.
Efficiency
"The bunkering of water in ports is not only pretty expensive, but in some ports around the world the water quality cannot be guaranteed," says Timo Kern, Project Manager with Evac Germany. "If for some reason you can't get water in port, then the operational area of your ship is limited."
But beyond these limitations, the bigger argument is efficiency and sustainability. Modern systems are capable of producing more water than old systems, and they require a smaller footprint and less energy to do so.
The new system
AIDA Cruises selected an Evac eC600 system, custom-built to generate fresh water e.g. for the use in galleys, showers, swimming pools or laundries.
The eC600 not only increases the capacity to 600 m3 per day in all seawater temperatures, but it delivers reliability through redundancy.
Quantified savings
As a rule of thumb, old systems use at least double the energy when compared to modern systems. Savings are even more dramatic, however, when a reverse osmosis system replaces an evaporator system.
"Ships nowadays rarely run at full speed," says Kern, "making water production from evaporator systems very inefficient. With an evaporator system you have to burn extra fuel just to produce the required water. This is a tremendous waste of resources, and it makes a reverse osmosis system the obvious choice for current market conditions."
No disruptions
Not only was the Evac plant created to be more efficient and reliable, it was also designed to require no modification of the ship's structures in order to get the components on board. No wall was cut, and not a single door needed to be enlarged. All components were designed to be modular and passed comfortably through an 800mm corridor.
"For this installation we used two different crews," says Kern. "One built the foundation, and one built the RO plant."
Teamwork is critical in retrofits, but even more so when the work must be completed within schedule and with no impact to normal ship operations. "We had a very short timeline," says Kern, "but thanks to the very close and good cooperation with the ship's crew, the outcome was excellent: higher capacity, lower energy consumption, redundancy, with the operation of the ship completely unaffected."
The retrofit at sea required seven weeks, roughly one week longer than would have been required to complete the same project during dry dock.
Sustainable, too
Modern cruise lines are after far more than just efficiency and savings. In a day and age where cruising is becoming ever more popular, we realize we must care for our planet, sustainability is of key importance.
"AIDA Cruises is continuously taking into account new environmentally friendly technologies that can be implemented on the ships," says Sebastian Sala, Head of Innovation and Energy Management, Carnival Maritime GmbH, and responsible for the project on AIDAcara.
"Thanks to this new Evac system, the water quality onboard AIDAcara is always excellent and consistent. AIDA Cruises can operate its ship worldwide in all destinations without depending on water from shore."
Picture above: AIDAcara increased its freshwater production capacity by replacing its reverse osmosis freshwater generation system with a modern Evac system.