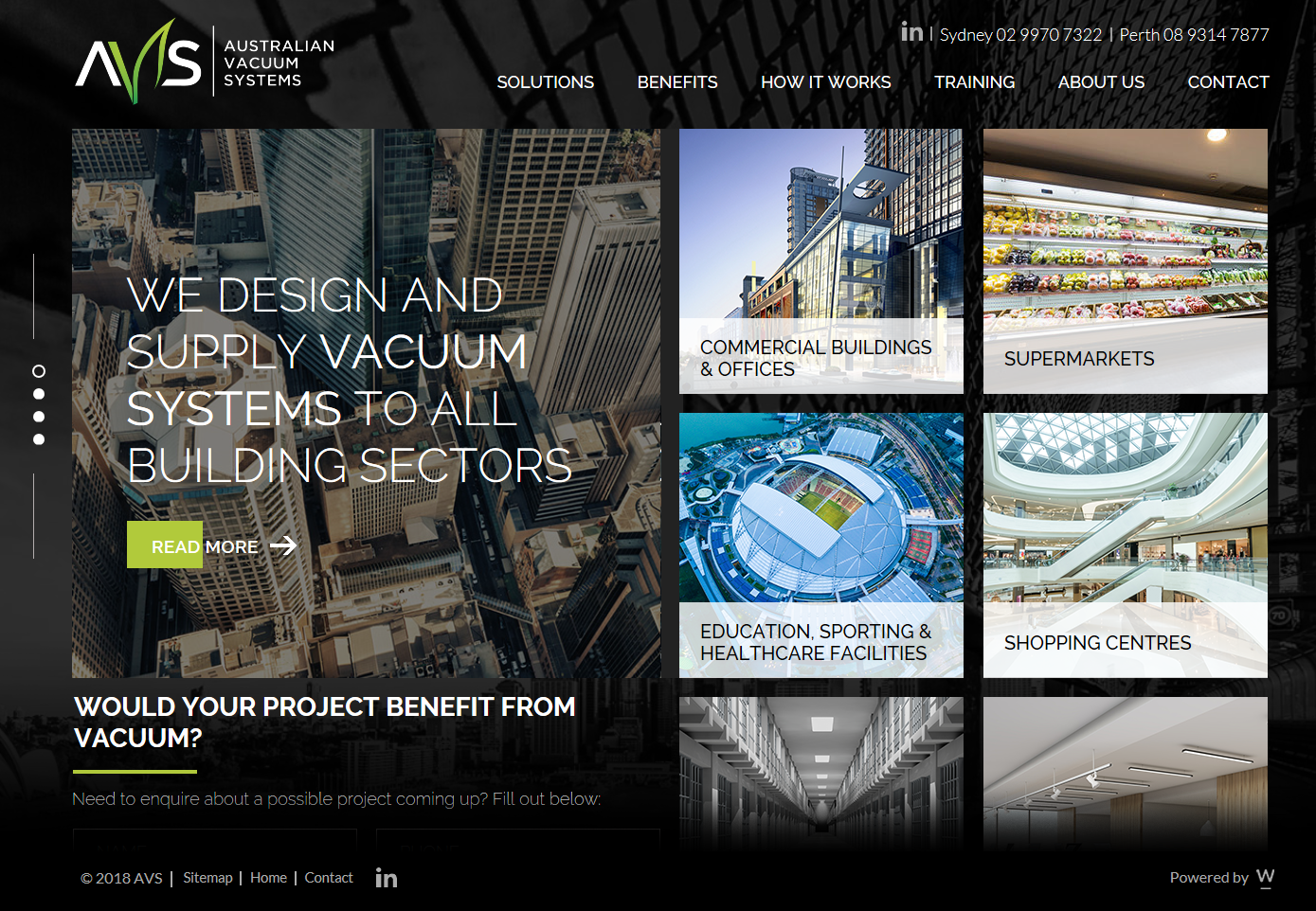 Australian Vacuum Systems (AVS) presents Evac solutions for building industry customers in Australia
Our long-standing Australian partner H.I.Fraser have rebranded their Environmental Solutions Division into Australian Vacuum Systems (AVS) – a stand-alone subsidiary that has been established out of an increased demand for sustainable vacuum waste technology in the Australian building sector.
Their new website www.australianvacuumsystems.com.au is now live providing plenty of useful information about vacuum drainage and condensate collection systems for various building applications.
It is great to see Evac vacuum drainage technology becoming increasingly popular in Australia and we hope to continue helping our local customers achieve new levels of sustainability and operational efficiency thanks to vacuum drainage and collection technology.