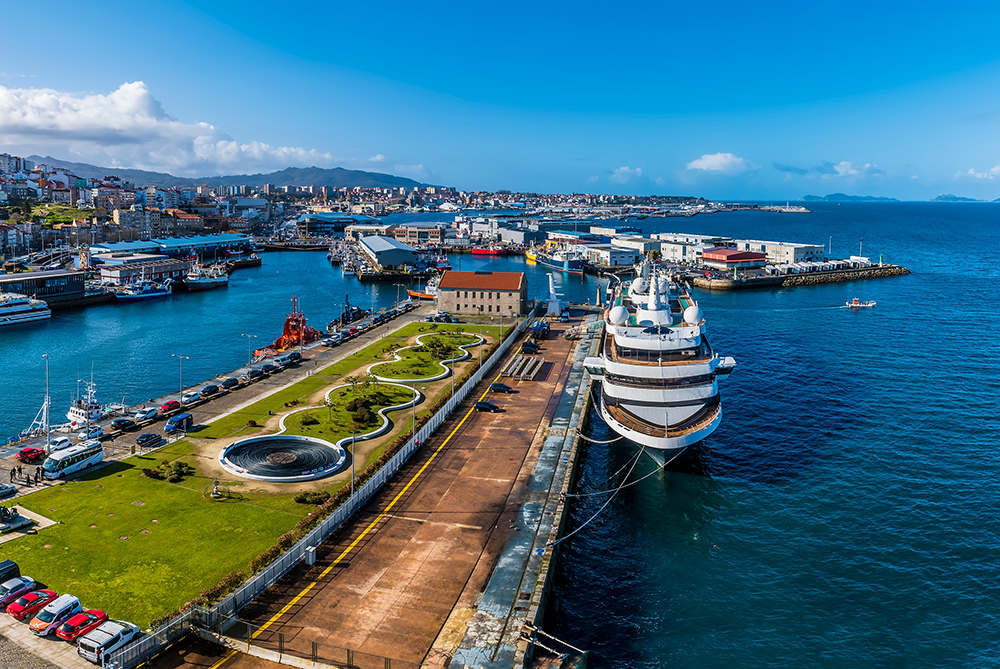 Evac assigns a new agent for Spain and Portugal to strengthen its customer support
Evac Group, the leading provider of water and waste management and corrosion protection solutions is pleased to inform that a new agent, KpQ – Keel pro Quo, has been assigned to represent the company´s Evac® and Cathelco® systems in Spain and Portugal, excluding Balearic Islands. KpQ will act as the sole Evac representative in both regions.
KpQ – Keel pro Quo is headed by Alvaro Garcia Martinez, who has years of experience in the marine industry, specifically in several roles, from Technical and Production Manager to commercial and Managing Director at major shipyards such as Rodman, Gondan and Barreras. Martinez will be acting as a direct link between shipyards, ship managers, and ship owners in relation to Evac´s solutions in all projects from small leisure craft to complex naval ships. Through his previous roles he has gained substantial knowledge of the Evac Group products, particularly in MGPS and ICCP.
"We are delighted to welcome Alvaro Garcia Martinez into our global representative network. For us, it is crucial to support our customers locally where they are, and at the same time, we can offer Evac´s global service and spare-part network to strengthen our customers´ operations, "says Dominique Gosnet, Vice President, Customer and Markets EMEA, Evac Group. "Innovative Evac® water and waste management solutions and Cathelco® corrosion protection systems can significantly improve the sustainability of our customers' fleet. This cooperation is an important addition in our journey to enable a future with no waste."
With the representation, KpQ is the only authorised entity in the region to provide the customers with genuine Cathelco® spare parts and on-board services in compliance with Article 95 of the EU Biocidal Regulation for use of copper in European waters that every vessel trading in EU waters must comply with.
Evac® integrated water and waste management solutions and Cathelco® corrosion protection solutions have been leading the way for sustainable waste handling, production of fresh water, and lengthening the lifecycle of the vessel for decades. With the widest offering in the market, Evac Group supports customers with in-house project expertise, a global service network, and a wide portfolio for lifecycle management.
For any enquiries related to Evac® and Cathelco® products and services, please contact
KpQ – Keel pro Quo
Alvaro Garcia Martinez
Evac® and Cathelco® Sole agent (Spain & Portugal)
agm@kpq.es
+34 653 64 99 05
About Evac
We at Evac believe in a sustainable future and are in a unique position to apply our ingenuity, decades of experience, and technological know-how of water and waste technologies to make a real difference in the environmental performance of our customers' businesses. With operations in 13 countries across four continents and representatives in more than 70 countries, we strive to enable a future with no waste. On both land and sea. Evac – Nothing to waste
Terhi Jokinen, Head of Marketing, Communications and Sustainability, Evac Group