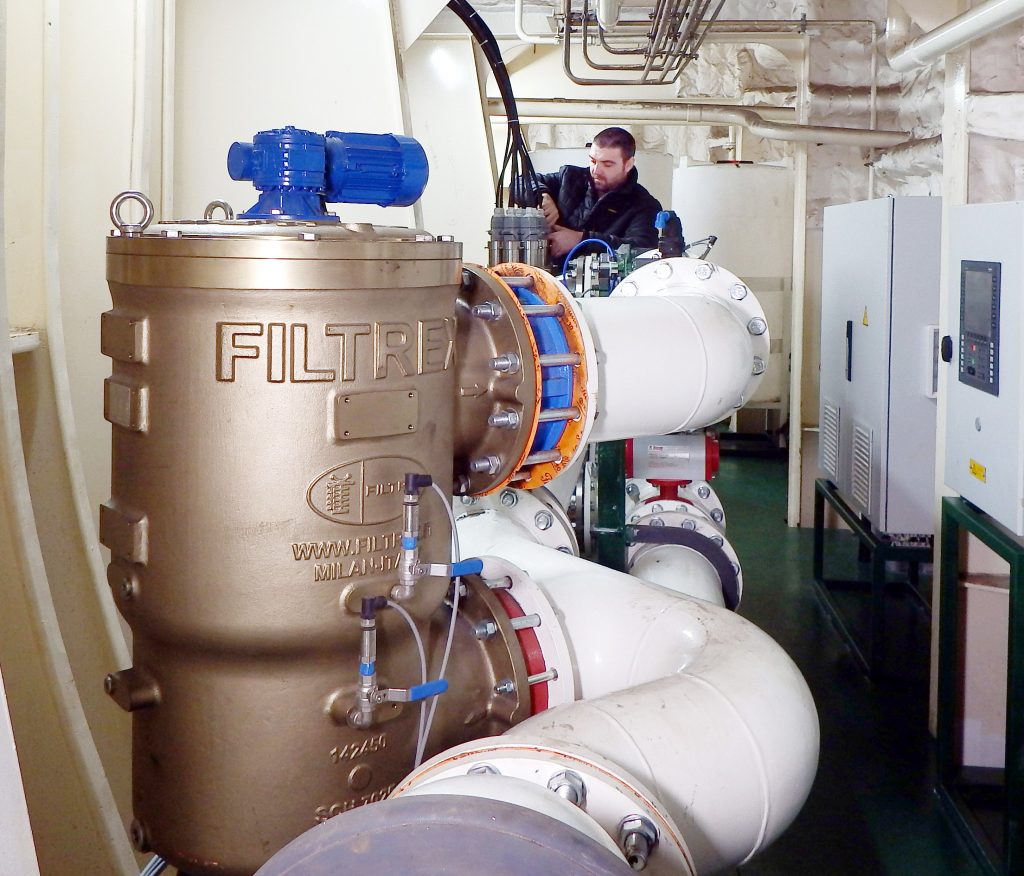 Evac Evolution Ballast Water Management System gains USCG Type Approval
The Evac Evolution Ballast Water Management System (BWMS) has received Type Approval from the U.S. Coast Guard (USCG).
The Evac Evolution Ballast Water Management System (BWMS) has received Type Approval from the U.S. Coast Guard (USCG).
The system is manufactured by Cathelco, now part of the Evac Group, who attained USCG Alternate Management Systems (AMS) acceptance for their original BWMS over four years ago.
When it became apparent that the USCG's definition of 'non-viable' would become the universal standard for testing systems, Cathelco redesigned their equipment and embarked on another round of land-based and shipboard testing which was successfully completed last autumn.
"We are delighted to have achieved USCG Type Approval which represents the culmination of many years work. As a second generation system, the Evac Evolution enables customers to benefit from the latest technical advances combined with experience gained with earlier version installations stretching back over almost a decade", said Lauri Laaksonen, Chief Technology Officer, Evac Group.
This is the first U.S. Coast Guard certificate to show UV transmission (as opposed to UV intensity) as a real measurement of water quality. UV transmission data for ports around the world  is readily available, therefore ours is the first BWMS to allow owners to make an informed decision about choosing a suitable system for their vessels' trading patterns.
USCG approval follows recent IMO approval to latest standards
The news comes hot on the heels of IMO Type Approval which was received in May, 2019. This was to the revised G8 standard and the recently introduced Ballast Water Management Code which has much more robust definitions of the design limitations of the equipment.
The Evac Evolution BWMS, based on a combination of filtration and UV technology, incorporates a unique feedback 'loop' based on the measurement of UV transmission which determines precise dosage. It automatically adjusts to different seawater qualities in harbours and estuaries ensuring the optimum UV dosage is applied at all times, but saving on power whenever possible.
"We set the objective of achieving effectiveness down to 55% UVT in all salinities and we have adopted linear scaling which means that it will work on all types of vessels", said Robert Field, Cathelco's Technical Director.
BWMS part of Evac Complete Cleantech Solution package for polar cruise ship
The ballast water management system has been incorporated into an Evac Complete Cleantech Solution package for a new vessel being built for Quark Expeditions, the leading operator of polar exploration cruises.
Designed to carry up to 200 passengers, it will be built by Brodosplit in Croatia and is scheduled to be launched in 2020.
Quark Expeditions vessels sail in some of the most fragile environmental areas and they are committed to being one of the most environmentally friendly operators. With the solutions from Evac they will be able to run safely, without any effect on the environment.