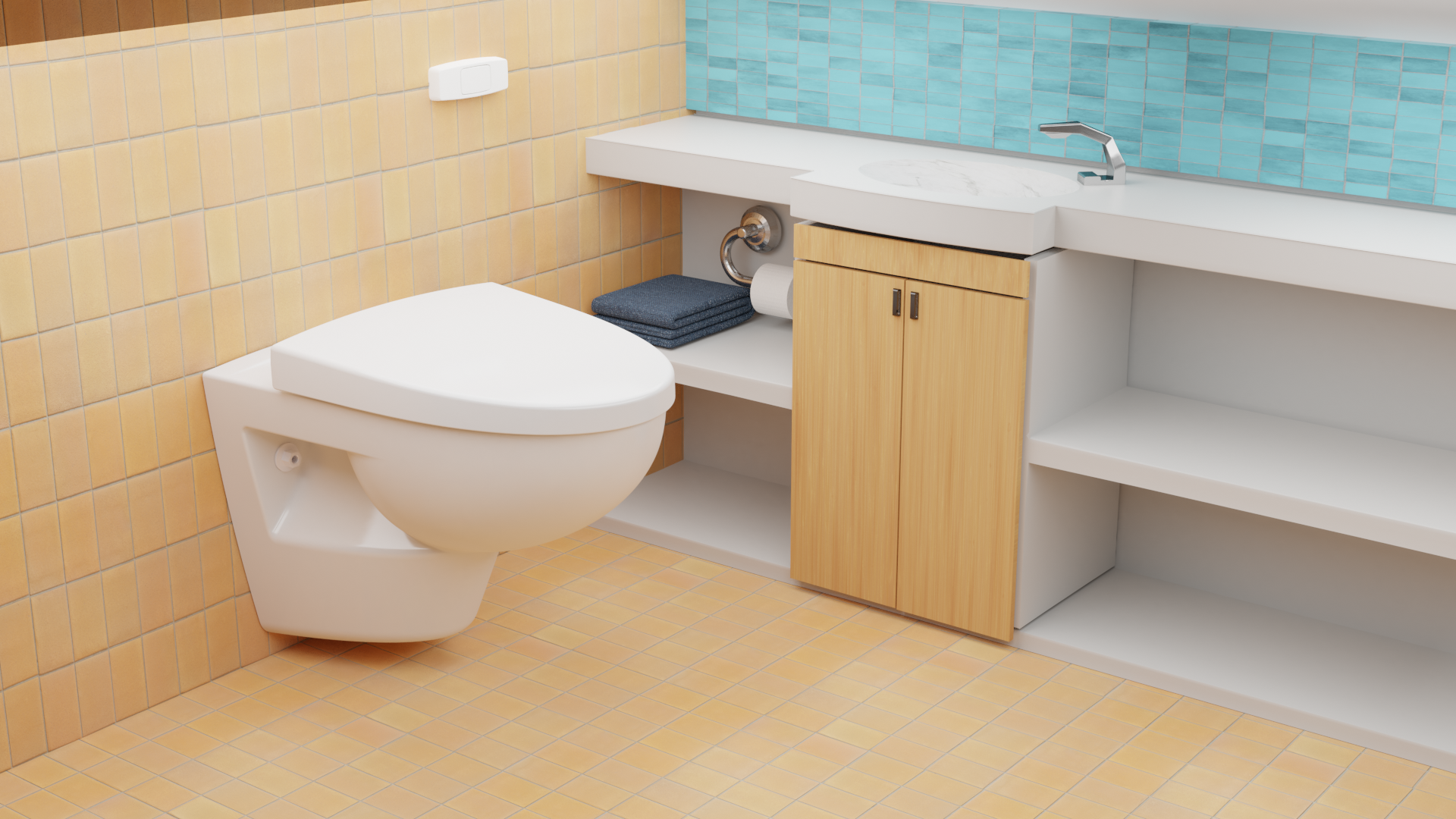 Evac offers new solutions for greater hygiene in a health conscious world
The need for raising standards of cleanliness and safety in the realm of public sanitation has taken on greater significance in recent years. This particularly applies to toilets in high traffic areas such as airports, hotels, department stores, cruise vessels as well as the more specialized needs of hospitals where the highest levels of hygiene are essential.
The developments in sanitation products are being driven by the demands of owners and operators who want to provide the most pleasant and hygienic environment for their customers and at the same keep their buildings flexible for future needs.
So, in an increasingly health conscious society, what options are available for improving hygiene and at the same time achieving the goal of greater sustainability?
Vacuum toilet technology for hygiene and sustainability
One of the most important advances has been the wider recognition of vacuum toilets and vacuum collection systems. They have been used on cruise vessels and other ships for many years, but their advantages are now bringing them to the forefront of sanitary requirements for a variety of public buildings and facilities.
Vacuum toilets are connected by piping to a vacuum tank and when someone flushes the toilet, a valve opens and the contents are whisked away. With every flush, 60 liters of odors, mists and bacteria are captured, instead of being released into the surrounding atmosphere as is the case with traditional toilets. This means that overspray containing aerosolized feces is greatly reduced, an important factor in preventing the spread of airborne infectious diseases in the restroom. According to an NSF Report carried on Evac vacuum toilets, a negligible number of contaminated droplets were found in the toilet area after multiple trials of flushing the toilet with water contaminated with E.Coli.
Beyond this, any breach in the vacuum pipework will lead to air leaking into the pipe, rather than contaminated water entering the room.
Evac is continuing to develop toilets which offer even greater refinements including the Evac Optima 5S which is ultra-silent in operation. It also has a sealed seat cover which keeps contaminants inside when flushing.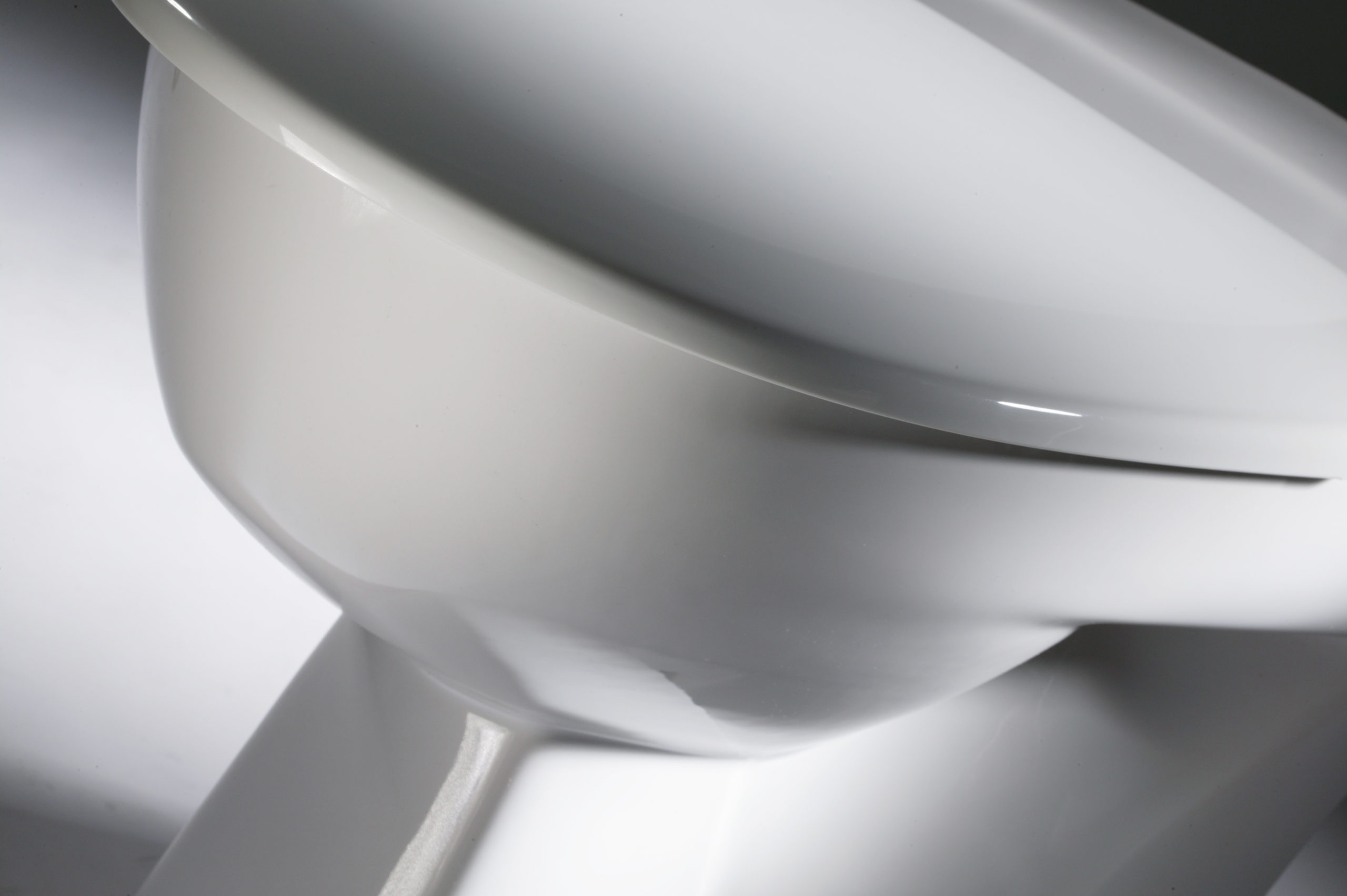 Advanced antimicrobial materials
On every bathroom visit, there are two main points of contact for the user, the toilet seat and the push button used for flushing. The Evac Optima 5S is the first toilet to be offered with the seat and push button made from an advanced antimicrobial material. Although the appearance of the toilet is unchanged, the material is impregnated with a silver based compound which produces silver ions that have a long lasting action and give extra protection against a wide range of bacteria. Therefore, the great advantage of using these special materials is that microbial growth is prevented between each round of cleaning.
In terms of greater hygiene and providing a more pleasant experience for the user, vacuum technology offers many benefits. However, there are numerous other practical advantages for architects and engineers when designing new buildings or remodelling existing ones. Unlike gravity systems, there does not have to be a continuous slope for drainage enabling wastewater to be transported above or around obstacles.
Evac´s vacuum solutions offer many exciting opportunities for improving hygiene and achieving the goal of greater sustainability through a significant reduction in water usage. As Evac toilets use only 1.2 liters/0.3 gallons per flush this can help architects achieve LEED, BREEAM, AQUA, DGNB and other green building certifications for their projects.
Taken together, these developments hold the promise of a cleaner, greener future for everyone.