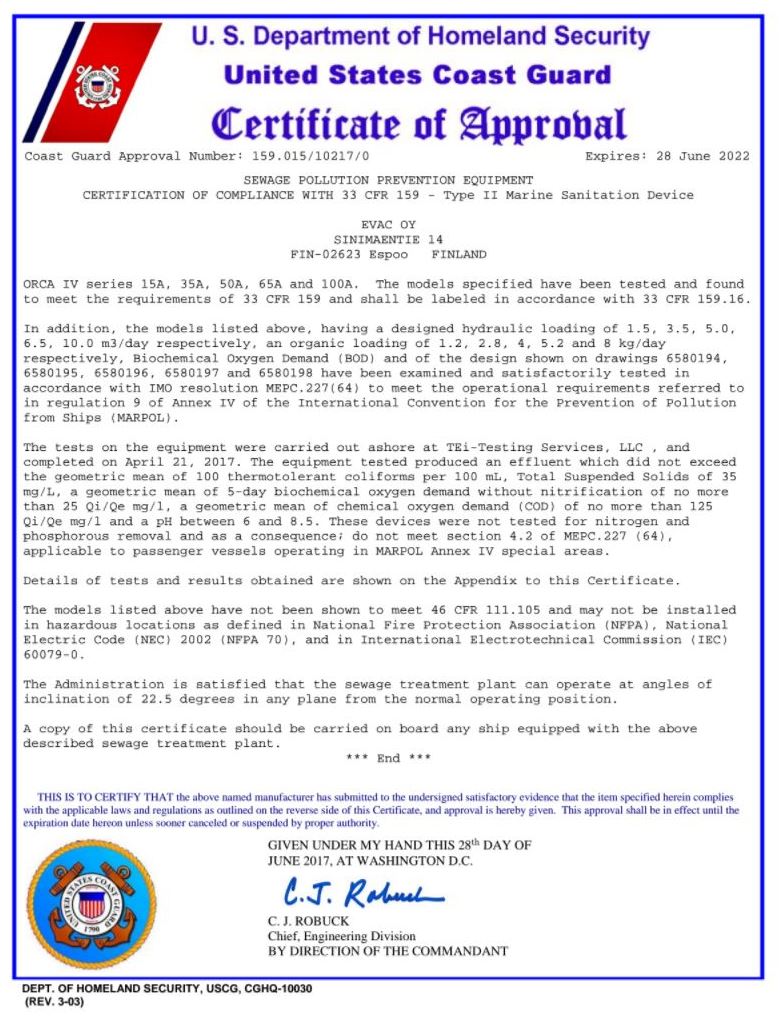 Evac ORCA IV A has received USCG certification
The Evac ORCA IV wastewater treatment system series (15A, 35A, 50A, 65A, 100A, 200A, 300A, 500A, 600A and 700A)  has received pollution prevention equipment Certification of Compliance with 33 CFR 159 – Type II Marine Sanitation Device by the U. S. Coast Guard (USCG).
The certification for the AN series (AN = ORCA IV A + nitrogen removal) will also be available soon.
For more information please contact Product Manager, Vesa Lappalainen.