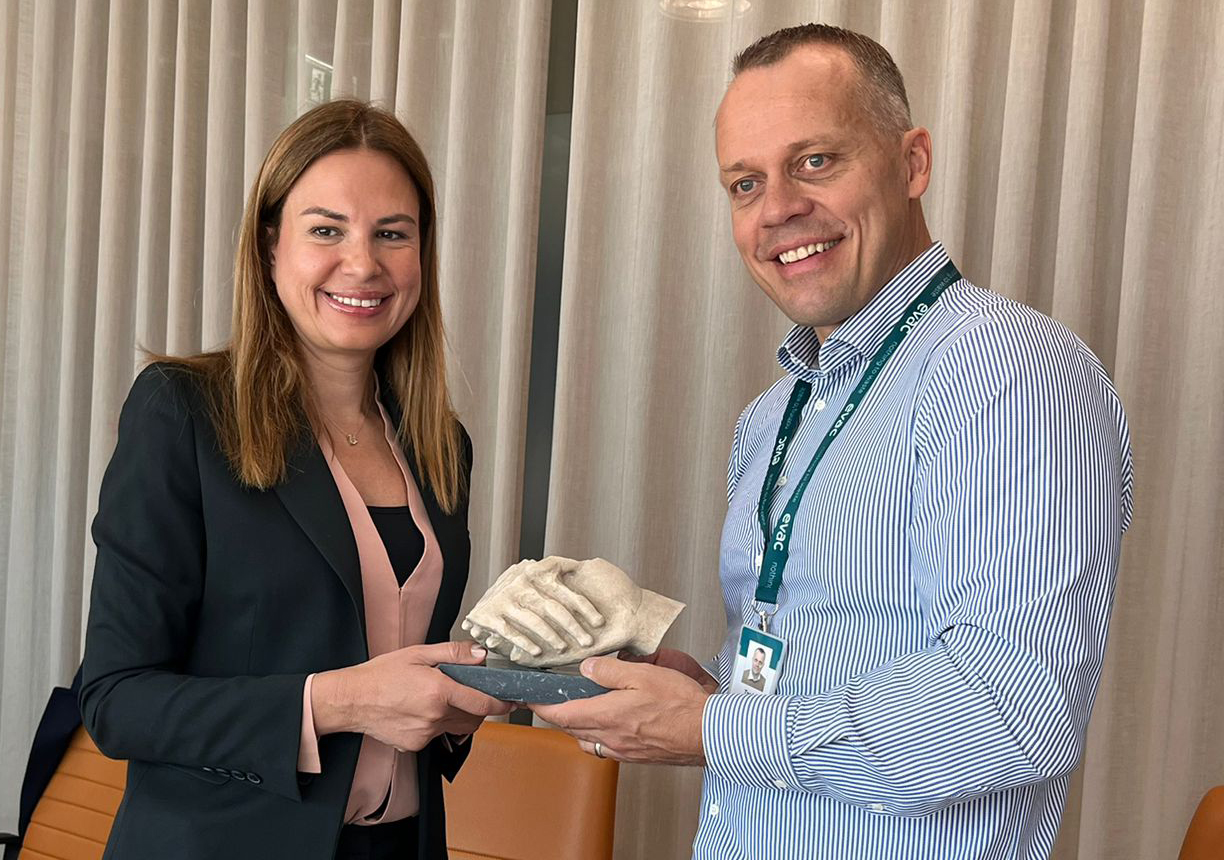 Evac strengthens its footprint in Greece
Evac Group has signed an agreement with Environmental Protection Engineering S.A. (EPE) to acquire EPE's vacuum spare part business in Greece. The contract has come into force with immediate effect.
"Greece is a maritime nation with a long and respected legacy. With this acquisition, we strengthen our focus and increase the engagement with ship owners, yards, and design offices to widen the range of Evac's waste and wastewater management systems and services applied in the Greek market," says Björn Ullbro, Chief Commercial Officer of Evac Group.
EPE has supported the development of Evac's market in Greece since 1987 and has seamlessly served the industry over the years. After the acquisition, EPE will continue promoting and supporting all of Evac´s newbuild and retrofit projects; service sales and spare part business will be handled directly by Evac´s recently established local entity, Evac Greece S.A.
"The local experts, Lucas Bakalexis and Panagiotis Kounoupiotis, have joined Evac, and will continue serving our customers, but with increased support from the global Evac team. Our service level will improve, and we are very excited to expand our presence in the market, as well as to deepen our long-standing partnership with the team at EPE," Ullbro confirms.
After the acquisition, Evac has its own operations in 14 countries across four continents and representatives in more than 70 countries globally. The company strives to make a real difference in the environmental performance of their customers' businesses to enable a future with no waste.
For further information, please contact
Terhi Jokinen, Head of Communications, Marketing and Sustainability, Evac Group,
terhi.jokinen@evac.com, Tel. +358 40 566 1000.
The Evac Group
Evac is the world's leading provider of integrated water and waste management systems, as well as corrosion protection systems for the marine, offshore, and building industries. We at Evac believe in a sustainable future. We are in a unique position to apply our ingenuity, decades of experience, and technological know-how of water and waste technologies to make a real difference in the environmental performance of our customers' businesses. With operations in 14 countries across four continents and representatives in more than 70 countries, we strive to enable a future with no waste. Evac – Nothing to waste