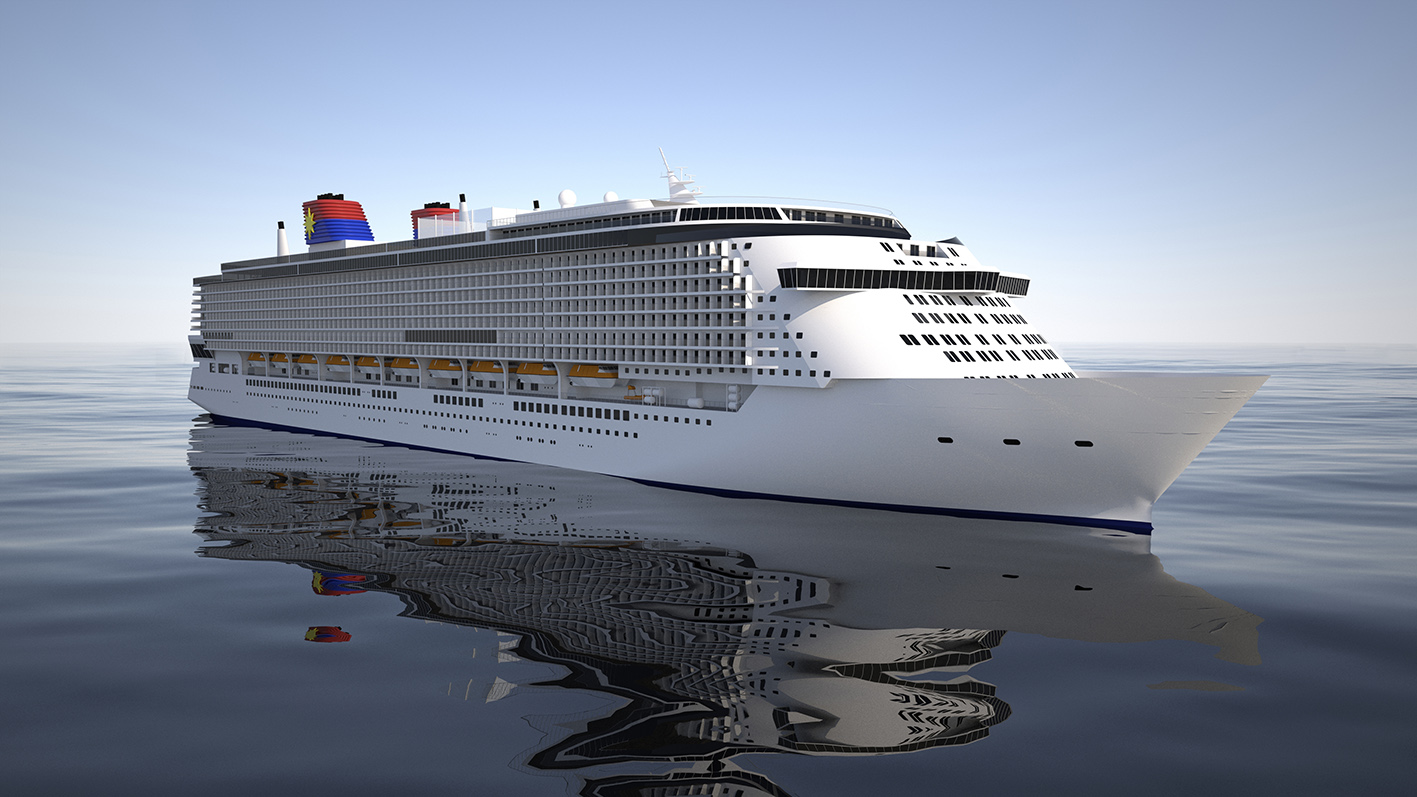 Genting Deal Largest in Evac History
Under an agreement signed December 7, 2016, Evac will supply Complete Cleantech Solutions for two Global class cruise ships for Genting Hong Kong's Star Lines.
The two 201,000-gross-ton vessels will be built by the German shipyard MV Werften for deliveries in 2020 and 2021. The contract gives Genting an option on two additional Global class vessels.
The Genting vessels will carry Evac's Complete Cleantech Solution, which includes vacuum collection, vacuum toilets, wastewater treatment, dry- and wet waste treatment, and freshwater generation by reverse osmosis systems for technical water quality with a daily capacity of over 3,000 cubic meters.
"Evac's Complete Cleantech Solution noticeably simplifies implementation and coordination in the building process of the yard. And while under construction, Evac's two offices in North Germany mean problems can be solved quickly" says Ljubo Jurisevic, Managing Director of Evac Germany and President of Evac Global Cruise Business. "The added value of Evac's complete solution is that its integrated solutions reduce interfaces and thus risks for the shipyard and ship owner," continues Jurisevic.
For the ship owner, management and maintenance of the systems are easier and more efficient. Evac's global presence mean spare parts and service are easily accessible, and ship owners have a single point of contact for aftersales and spares, with the advantage of having efficient spares procurement and logistics.
"This one-stop shop is what sets Evac apart," says Jurisevic.
Over the next five years Genting will turn to MV Werften to build nine ships for its three brands, Star Cruises, Dream Cruises, and Crystal Cruises, demonstrating Genting's commitment to the long-term development of the cruise industry in Asia.
"This is great for Germany and the MW Werften shipyards," says Jurisevic. "There are now more competitors outside the big three players to serve this growing cruise market."
Evac Group is the world's leading provider of integrated waste-, wastewater-, and water management systems for the marine, offshore, and building industries. The company has executed over 20,000 marine, 2,000 offshore and 2,000 building projects worldwide. Evac has employees in Brazil, China, Finland, France, Germany, Korea, Norway, Sweden and the USA, and representatives in more than 40 countries. The company's turnover was 98 million euros in 2015.
Contact:
Ljubo Jurisevic
Managing Director of Evac Germany and President of Evac Global Cruise Business
Tel. +49 162 239 2128
ljubo.jurisevic (at) en.evac.com
Tomi Gardemeister
CEO and President, Evac Group
Mobile: +358 405 590746
tomi.gardemeister (at) en.evac.com