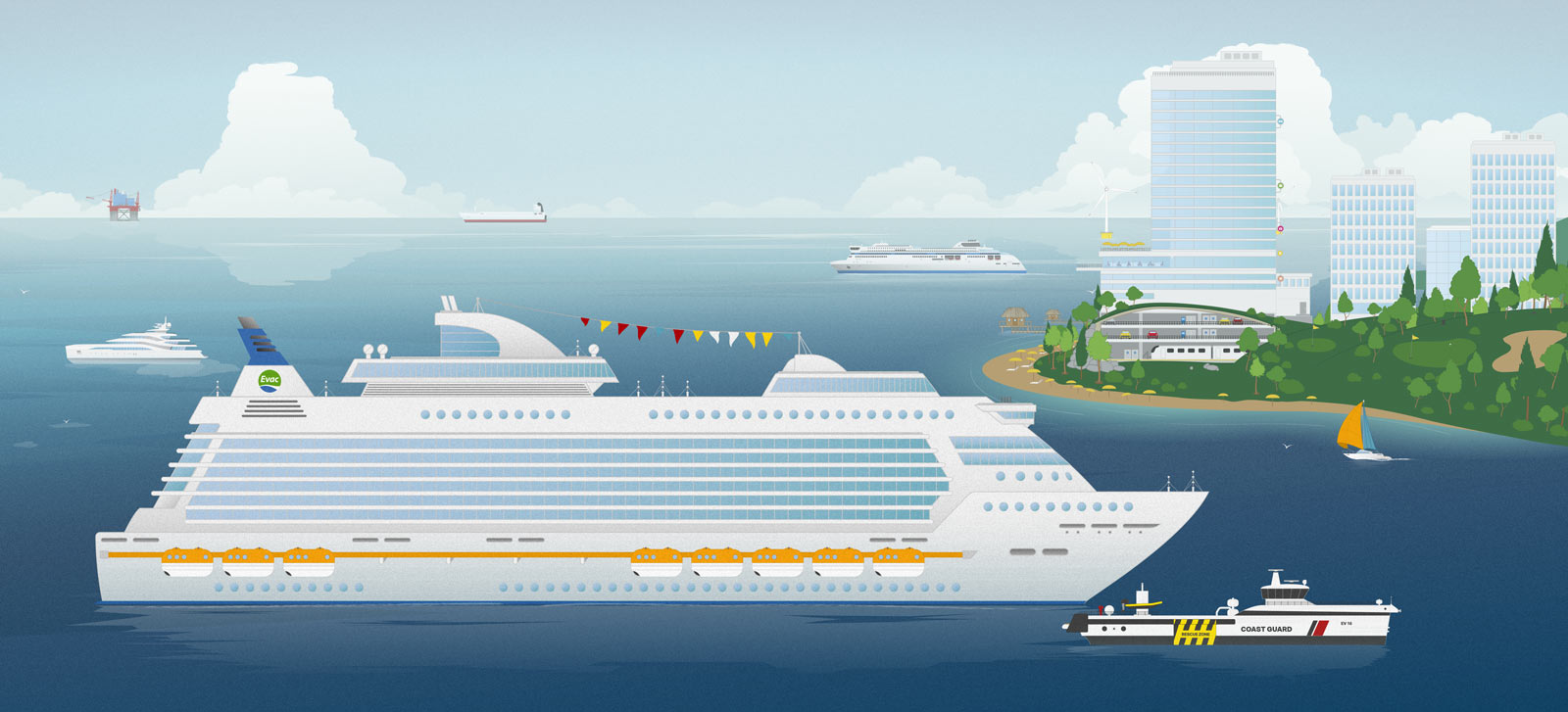 New online tool makes it easier than ever to find the right Evac solutions for each application  
We want to make it as easy as possible for our customers in the marine, offshore, and building industries to find exactly the right Evac solutions for their needs. With our new online selection tool, customers can quickly see relevant solutions from our offering for vacuum collection, wastewater treatment, fresh water generation, and dry and wet waste treatment. The tool provides the opportunity to review the details of individual solutions as well as handy links to request a quote and print the list of suggested solutions from the same browser window.
The tool couldn't be easier to use. Customers simply choose their industry and the type of solutions they're interested in, then refine their search with additional details, such as vessel or building type, as well as any special environmental requirements. These details help us to provide the most relevant search results from our extensive offering.
The search generates a brief overview of all the solutions that meet the requirements specified on the homepage, arranged by category. Once ready, customers can easily request a quote based on their chosen solutions or print their search results to share with colleagues.
Try out the tool and find out more about Evac solutions: https://en.evac.com/solutionselectiontool/
For further information please contact:
Carita Lehmusmetsä, Director, Marketing and Communications, Evac Group
Mobile +358 44 761 9559, carita.lehmusmetsa (at) en.evac.com