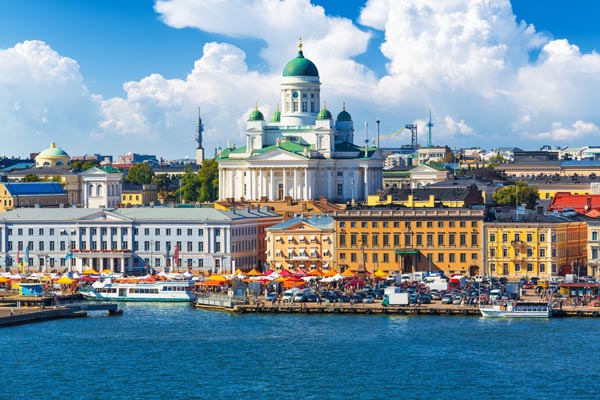 Open position: Controller, Espoo, Finland
Evac Group is the world's leading provider of integrated waste-, wastewater-, and water management systems for the marine, offshore, and building industries. The company has executed over 20,000 marine, 1,500 offshore and 2,000 building projects, worldwide. Evac has employees in Brazil, China, Finland, France, Germany, Korea, Norway, and the USA, and representatives in more than 40 countries. In 2016, our estimated turnover will be over 100 million euros.
We are now looking for a Controller to cover parental leave for a fixed-term contract of approximately one year. The job is based in our Espoo office in Finland.
Your tasks will include the responsibility for the financial management and reporting of Evac Oy's projects and supporting project managers in the monitoring and preparation of costs and budgets. You will also be the main user of the financial module of the Iptor E6 ERP system.
You have experience in financial and management accounting in project business. You master the principles of the percentage-of-completion method and are acquainted with the related IFRS standards. You are familiar with the financial-management modules of ERP systems and have participated in their implementation or updating. In our international work environment, you need to be fluent in English and Finnish and also master Excel.
You are an energetic and sociable accounting professional with the ability and enthusiasm to support other project-management professionals with your skills.  You do not hesitate to call things into question, to challenge others through discussion, or to take things forward.
We offer an independent and diverse position and an opportunity to get acquainted with an extremely interesting and growing line of business in a genuinely international work community.
Personaria Oy is assisting us in the recruitment process. For more information about the position, please contact Ms. Paula Peltolin at +358 50 411 0829.
Please fill in the application form at www.personaria.fi/avoimet-tyopaikat by 25 November 2016.
Personaria Oy is a human-resources specialist for financial-administration professionals and operates nationwide from Helsinki, Finland.