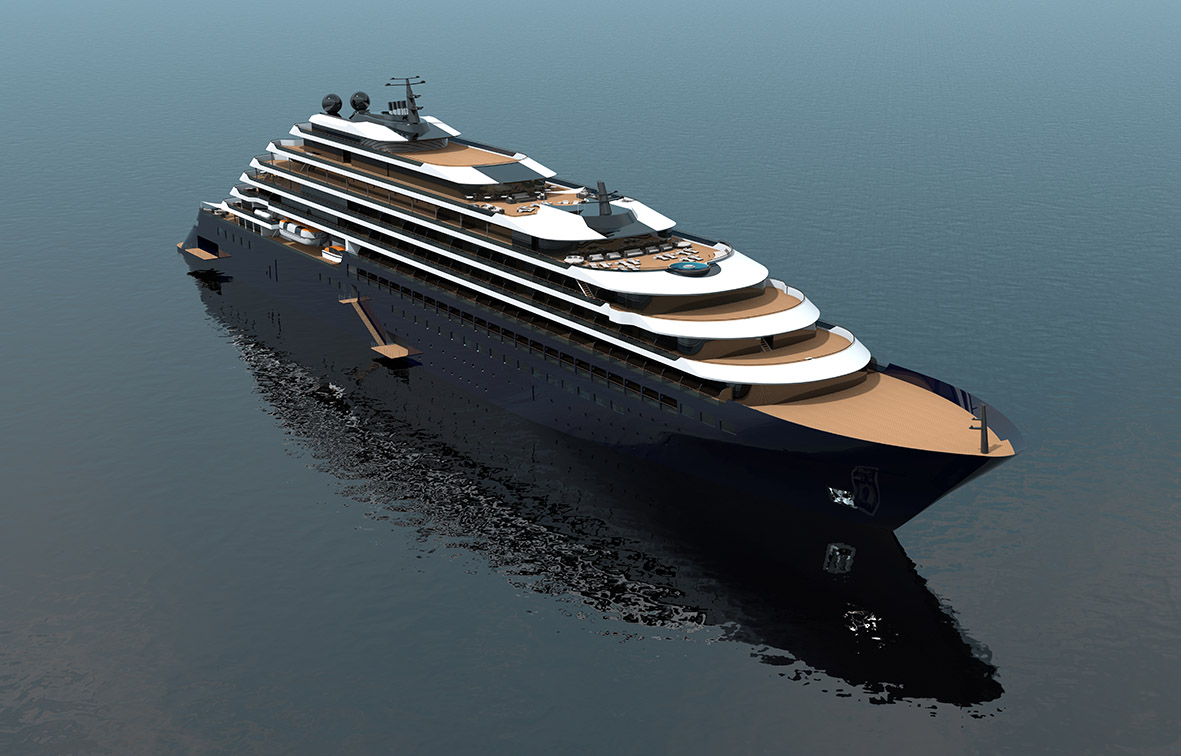 The Ritz-Carlton Yacht Collection Chooses Evac for Bespoke Yachts
The hotelier whose name is synonymous with luxury is entering the cruise business. The Ritz-Carlton Yacht Collection has chosen Evac to ensure the sustainability of its wastewater treatment and fresh water generation.
"Three lavishly built yachts" is how The Ritz-Carlton terms the beginnings of its new cruise business. The hotel chain, known as a standard-bearer in luxury, has commissioned the construction of three vessels. Each yacht will have space for 298 guests and include duplex penthouses, a Ritz-Carlton spa, and a restaurant from Sven Elverfeld of Aqua, the three Michelin-starred restaurant at the Ritz-Carlton in Wolfsburg, Germany.
This venture distinguishes Marriott International, The Ritz-Carlton's parent company, as the only provider of luxury accommodations both on land and at sea. The Ritz-Carlton Yacht Collection will offer cruises ranging from seven to 10 days, with the first yacht to set sail in 2019.
But The Ritz-Carlton Yacht Collection will be much more than luxury afloat: it is sustainable luxury.
Evac under the hood
For the interior design, The Ritz-Carlton Yacht Collection has partnered with a leading cruise ship design firm, Tillberg Design of Sweden. The ships will be built by the shipyard Hijos de J. Barreras, a 125-year-old family company and largest private Spanish shipbuilder.
And under the hoods of these luxury vessels will be the Evac Complete Cleantech Solution. The Evac equipment includes the Evac vacuum collection system, with Evac Optima 5 vacuum toilets and Evac EcoVac vacuum tanks.
The ships' wastewater treatment systems will include two Evac MBR 95 KN plants with pre-screening and sludge handling, and the dry- and wet waste systems utilize Evac vacuum food waste collection units, a briquetting unit, and the new generation cyclone incinerator. The yachts will also utilize Evac's fresh water generation systems, some of the most energy efficient systems plying the seas today.
"We're very proud to make this contribution and be a part of The Ritz-Carlton Yacht Collection," says Ljubo Jurisevic, President of Evac Global Cruise Business. "Thanks to the Evac systems, the yachts will not only be some of the most luxurious around, but also some of the most sustainable."
Sustainable luxury
As publications like the Harvard Business Review and the Financial Times have recently pointed out, luxury brands are simply unable to ignore sustainability. Consumers desire luxury, but increasingly not when it comes at the expense of the environment.
"The Ritz-Carlton guest experience reflects our commitment to environmental responsibility," says Douglas Prothero, Managing Director, The Ritz-Carlton Yacht Collection. "We collaborate with suppliers like Evac as part of our overall environmental strategy with a focus on innovative products."